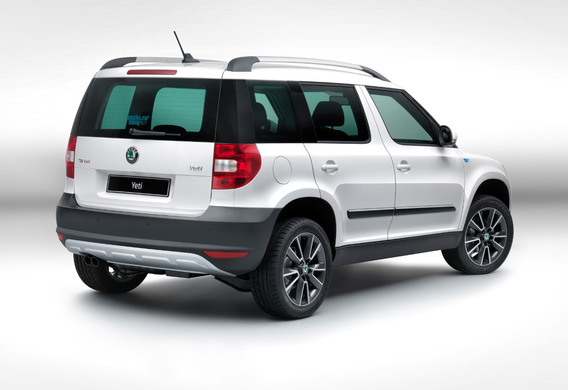 Remove the cover from the rear bumper of Skoda Yeti by clicking on the top of the bumper and having drowned in the bumper.
A tow-line assembly (ring) shall be turned counterclockwise to the point and fastenings by means of a key for wheel bolts, other car or similar object that can be used in the tyre.
After the tyre has been removed, install the cover on the seat and put pressure on the bumper.
There is no screw hole under the cover if there is a permanent thrust device.
To be towed, use the ball coupler.
Make sure that the swap ball is always in the car so that it can be towed if necessary.

The towing by means of a traction device is a complete replacement of the towing with the towing vehicle. If the traction device is fully removed, it shall be necessary to replace it with the rear bumper serial amplifier, part of which is also the anchorage of the tow truck.