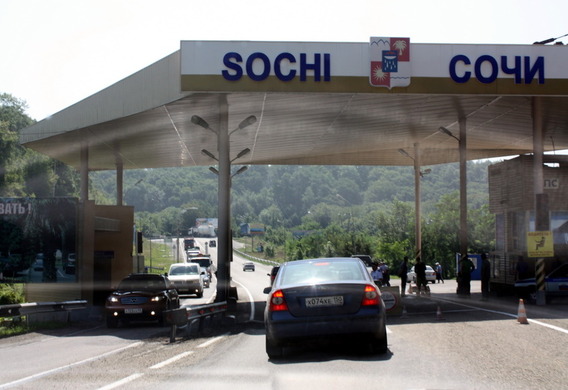 Sochi is one of the most popular destinations for Russian tourists. And if we used to go there only in the sun and the sea, after 2014, it is worth a trip to visit the newly built Olympic facilities.  Sochi's car: route
Sochi's car: route
Let' s look at the road from Moscow to Sochi on a car (even more so that the citizens of the European part of Russia are not to pass this way anyway). A large part of the journey will take place on the M4 "Don" route. At present, on the M4 "Don" road 6 toll stations, each has its own tariffs.
The Moscow-Sochi route looks as follows: Moscow-Yelets-Voronezh-Millerovo-Rostov-na-Donu-Krasnodar. Voronezh, Rostov-na-Donu and Krasnodar are better to travel (around all major cities are now bypasses), because without a navigator, it will be difficult to get out of the city ...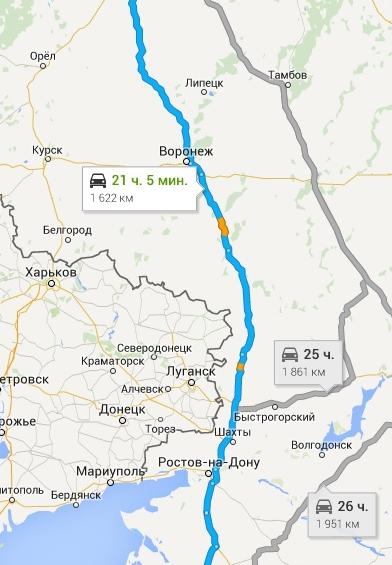 Krasnodar-Krasnodar-Djoubga or Novorossiysk-Jubga. The second route is picturesque and interesting (mountain roads, rocks around), but if you are not sure in your driving skills, it is better to choose a simpler road Krasnodar-Djoubga.
The most difficult section of the Moscow-Sochi road is the distance of 200 km from Jubga to Dagomys. It's a mountain of mountain sicken with steep gradients and steep turns. Follow the fast mode: it is better to pass this line, but in one piece!
The beginning of Sochi is the village of Magry. Then you are waiting for Lazarevskoe, Vardan, Vardan, Loo, Dagomys, and finally Sochi itself (called Sochi Center). The distance from Magry to Sochi is about 120 kilometers.
On the machine in Sochi: useful tips
If you are going to drive the city of Sochi, be ready for traffic. Yes, yes, it is not Moscow, but summer in the city comes a lot of vacationers on their cars, so the movement becomes rather tense.
Besides, there are many streets with one-way traffic in Sochi, so be prepared for you to go the extra few kilometers to get to the right address.
Besides, going to Sochi on the car, it is worth taking into account that it is difficult to park in the city. In addition, in the last few years the evacuators are actively working on the streets, so try to park by the rules in order not to lose the car on holiday.
In general, while on vacation in Sochi, the rules of the road are better not to be violated. HYDDEZHU is particularly "fond" of tourists from other regions: violations of the local authorities do not pay attention, but the visitors "unwind" in full program and in case of violations, fines will be imposed on the maximum.
It is better to overpay but refuel at the validated gas station.
If you are not ready to go to Sochi on a car without a sleepover, notice beforehand where you will stay for the night. It is categorically not recommended to sleep on the side of the road or in a field along the road. Better find a cheap motel or, in extreme case, a guarded parking lot, so that the holiday does not cause trouble.