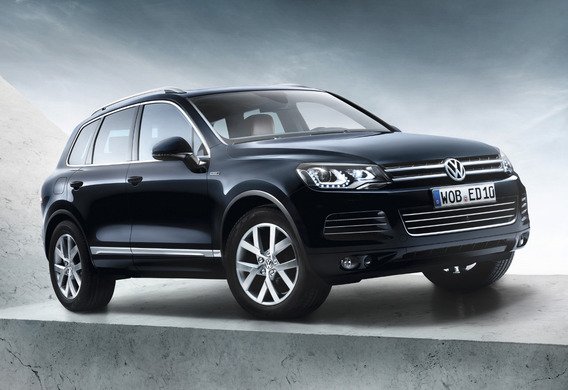 Volkswagen Tuareg 2, depending on the picking, can be distinguished by the following features:
-Panoramic sliding hatch, consisting of two parts.
" The central arm has two separate boxes for the driver and the passenger.
-A special kit for the trunk allows to separate the space of the luggage compartment into several parts and to transform it for the transport of various cargoes.
-Tyre pressure monitoring system.
-Topple sensors.
-The world's first dynamic driving-beam system.
Round-robin system.
-Four zoned climate control.