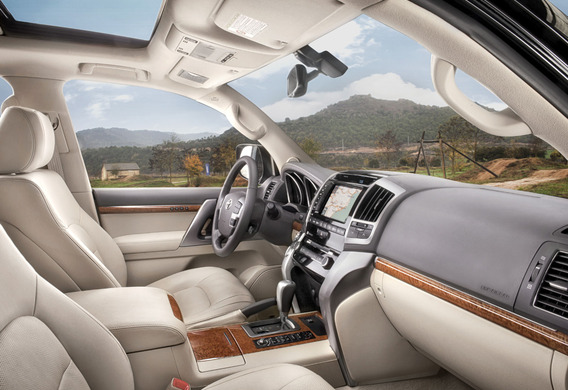 The double locking system on the Toyota Land Cruiser 200 prevents opening of doors from inside and outside. The models on which this system is installed have the appropriate stickers on both front windows. To turn on the system, you must:
1) Turn the ENGINE START/STOP switch to OFF.
2) Exit the vehicle and close all doors.
(3) Double click on the lock knob on the driver's door handle at intervals of less than 5 seconds.
4) Double click on the remote control button with a closed lock also for up to 5 seconds.
To turn off the system, you must press the door button on the remote at the same time and hold the front door handle.